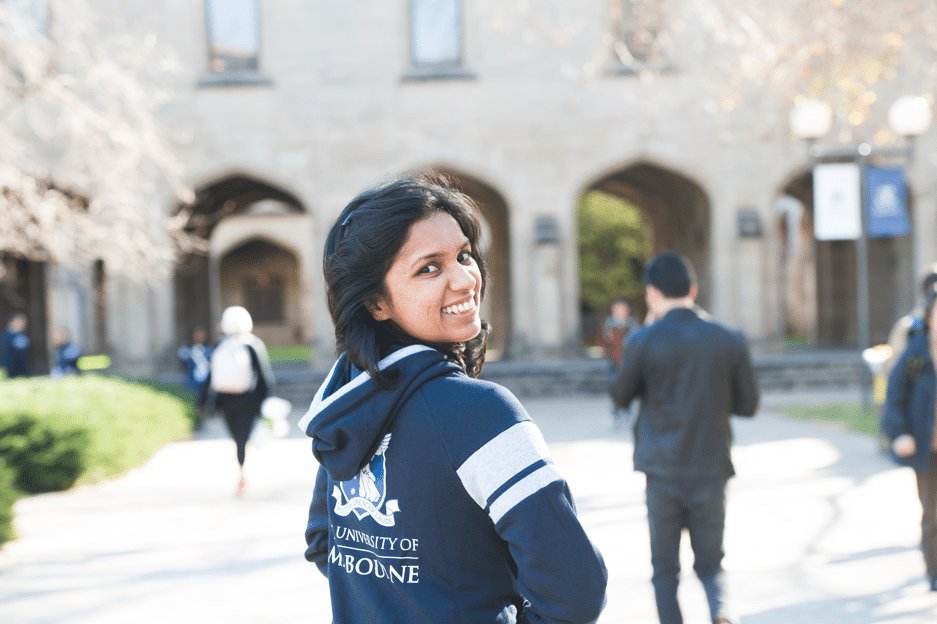 University of Melbourne: seamless user experience and tranquility over security
How OpenAthens is enabling Australia's number one university to deliver a seamless, secure, and personalized library experience on and off-campus.
The world's best universities are built on the resources they can offer students. In Australia, the University of Melbourne stands as the second oldest in the country, having opened its doors in 1853. It is regularly listed among the top 40 universities worldwide and is currently recognized as the best university in Australia.
The university's discovery manager, Caroline Gauld, spoke to us from home during a period that saw the library closed due to the COVID19 pandemic.
The most heavily used part of the library is our substantial collection of around 200 thousand e-journals. The usage metrics of e-journals are high with 10 million e-journals and 4 million eBooks uses per annum.
Caroline was able to supply a few facts and figures to help explain why the university became interested in federated authentication.
We have more than 50 thousand active students and around 8 thousand staff and researchers. As a result, we can have up to 75 thousand active accounts at any one time.
The University of Melbourne library joined OpenAthens in January 2020, just before the global pandemic. Here, we highlight some of the key benefits gained in the first 18 months after implementation.
There were two key objectives behind the drive to implement OpenAthens at the University of Melbourne: to enhance library user experience and tackle security-related challenges.
The library was already offering customized interfaces in the student portal and learning management system, leveraging features such as embedded discovery search boxes.
But they wanted to go further, and positive user experiences must also be backed up with watertight data privacy and security.
The University of Melbourne library was using an IP-based proxy service to enable off-site access to students and staff. The first clear issue was that their users were unable to maintain a personal session for a sustained amount of time.
In addition, while the system allowed anonymous access, it restricted the sought-after personalized features, leading to issues such as users getting automatically logged out whilst accessing resources and no session history.
People's expectation of the internet is that they should remain logged in to their favorite sites. They expect a personal experience, as well as the ability to put something down, come back to it later, and find it there. When the proxy doesn't recognize them or keep them logged in for a long period of time, users become frustrated with the experience.
Caroline explained that she discovered many users were not coming directly to the library system to search for the resources they needed. In fact, they were using search engines.
When you look at where they started their research, more than 75% started on Google and Google Scholar.
Library users starting a new project with Google was common whether it be for researchers, staff, or students. As users arrived at their chosen information resource, bypassing the library systems, they would arrive at a site that wouldn't see them logged in.
Caroline was keen to help users maintain the workflow style they were used to and preferred. This meant looking for solutions that did not require users to start their research at the library. That is what lead Caroline to OpenAthens.
Meanwhile, IT staff had to deal with security issues, such as access breaches on a regular basis, a process that is time-consuming and challenging.
With 70% of e-resources being accessed off-campus even before the pandemic struck, it was critically important to improve user experience and bolster security.
The University of Melbourne library switched from proxy recognition to OpenAthens SAML authentication, granting their users seamless federated access to their e-resource subscriptions from hundreds of vendor platforms.
Onboarding went smoothly and, within two months, the university became the largest user of OpenAthens in the world. At the same time, the pandemic closed the University campuses and off-campus use of resources went from 70% to 100% overnight. University of Melbourne library users are accessing resources from their homes all over Australia, and also from other countries like Singapore, China, Hong Kong, Indonesia, India, and New Zealand. In May 2020 alone, there were over 800 thousand e-resources retrieved by University of Melbourne staff and students across 117 countries.
The university subscribes to more than 600 resource platforms and over twenty percent of these offer single sign-on access, including all the most popular e-journal and ebook platforms. This means that more than 85% of e-resource use is now via a single sign-on connection, ensuring library users can access personalization features during most of their e-resource access.
Now the system has had more time to bed in, what longer-term benefits is the library experiencing?
Specific benefits to federated access include single sign-on to library subscriptions, enhanced security, and peace of mind that the library controls the release of personal data.
On many subscription sites, users now have access to their browsing and search history, with more than 600 authoritative e-resource vendors now set up in OpenAthens.
Almost all of our vendors are now set up in OpenAthens. Over 85% of our traffic goes through a federated access point. Instead of using the proxy and being anonymous, our staff and students are using our resources as individuals.
She went on to explain that because of the single sign-on, users can access the library using the same login credentials as they do for other university services.
Users can now sign in once to any University system and seamlessly access all library subscriptions without another login prompt.
Additionally, permissions can now be set for groups of users, in a way that was not possible via their previous proxied setup. This has allowed the library to set up kiosks in their branches for visitor access, and also to offer a portal for remote access for alumni. Both allow restricted sets of resources specifically licensed for these user groups.
Furthermore, greater access control has also cut the number of access breaches, meaning library and IT staff are spending less time dealing with security-related problems. In fact, the library no longer needs to worry about security, as that responsibility now sits with the IT department.
The OpenAthens authentication effect is perhaps best summarized by a dramatic reduction in reported issues in comparison to when the organization was using proxy technology. Previously, many support tickets were opened as users tried to gain access to the resources they needed and security issues were identified. Today, the University of Melbourne Library team is dealing with a fraction (10% or less) of the support tickets encountered prior to the switch to OpenAthens in January 2020.
Watch our case study with University of Melbourne
How the University of Melbourne has transformed its patrons' experience