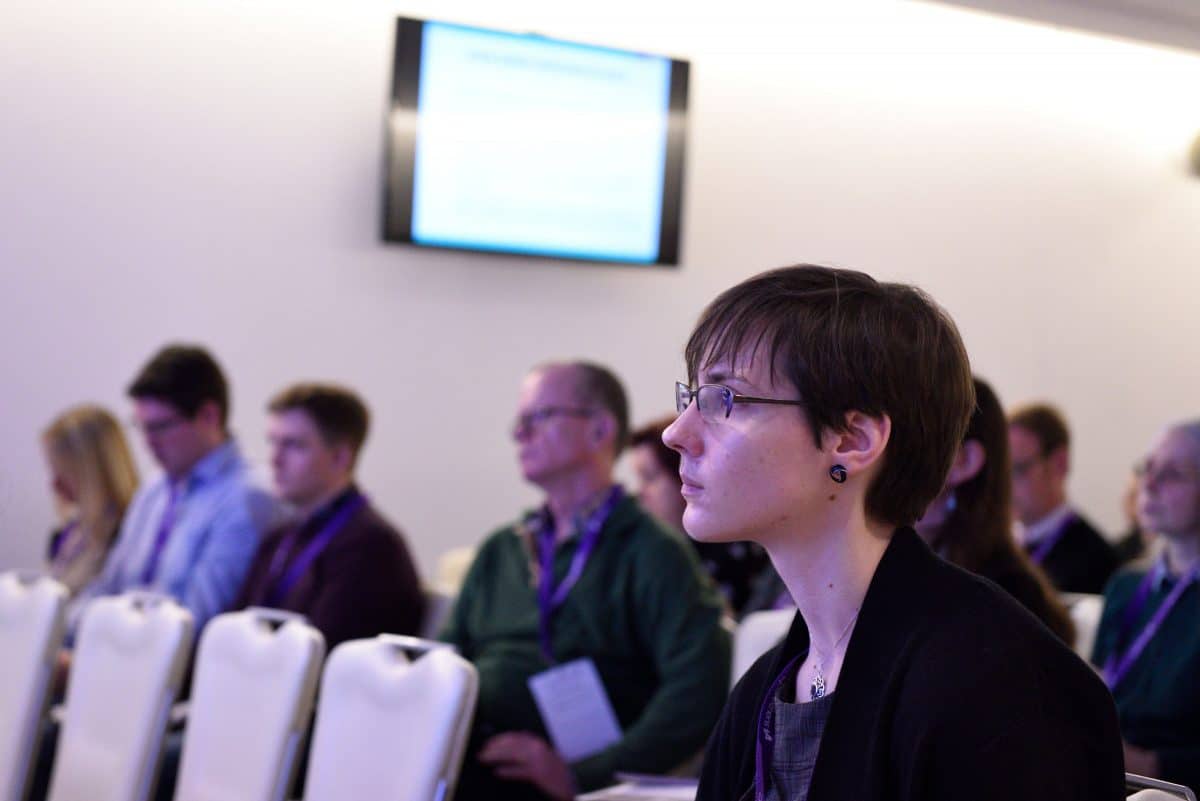 Access Lab 2020 review: Simplifying the future together
We review and reflect on our online Access Lab 2020 conference 'Simplifying the future together'.
Experts speaking at our Access Lab 2020 conference agreed the focus needs to be on librarians and publishers working together. This will make it easier to navigate the world of digital information access in the future.
Information professionals from a wide range of sectors including education and research, healthcare, government, publishing and commercial came together for a one-day event held online.
The online conference addressed issues such as: improving the user-experience; privacy and personalization; openness and integration; connecting libraries and publishers; and the future of the library.
Keynote speaker, Nick Poole CEO of CILIP, spoke on the future of libraries. He explained the way we navigate today and in the near future is absolutely contingent on our ability to embrace change in understanding the role of libraries.
He went on to reference periods in time that have influenced the modern library. Nick concluded with a list of features he believes will be in the libraries of tomorrow. These include green energy-powered libraries, robots assisting librarians and book sorting drones.
Next up co-founder of 67Bricks, Sam Herbert, gave a plenary talk about how to modernize knowledge for the digital age. Maximizing value from data – from raw content assets to personalized, digital products is key to success. The full-service product development partner for content organizations helps content organizations to build information products fit for the digital environment.
Throughout the conference, speakers shared a number of insights by those on both sides of the information sector. Library case studies included "librarians are users too" by Eileen Jamieson, serials and information librarian at the Geological Society. Also talks by information providers such as Alvet Miranda, senior manager, software services (South-West Asia, Oceania and Africa), EBSCO, who spoke on context aware unified library services: "An open architecture for digital libraries to offer a seamless user journey to content."
The afternoon showcased case studies of library users of OpenAthens services. These included Karen Abel, subscriptions and e-resources coordinator, University of Leeds. She spoke about OpenAthens and the implementation of Alma. Joanna Kolendo, e-resources & reference librarian from Chicago State University, discussed the experience of switching from EZproxy to OpenAthens and what had been learnt.
The future for OpenAthens
Product manager Jake Smallridge shared our future plans for our range of products. Our roadmap includes a focus on developing our core publisher product with richer features, making it more relevant and engaging for publisher customers. Another long-term vision and ambition is to make user access to knowledge as easy and as accessible as possible.
A series of breakout sessions was followed by the panel debate of the day, on the topic 'Privacy vs Personalization'. Chaired by our commercial director Jon Bentley, the panel of three speakers included: Sebastian Kohlmeier, senior manager of program management and business operations, Allen Institute for AI from Semantic Scholar, Peter Reid, digital services librarian, Bath Spa University and Ganesh Gupta, student partner, Jisc.
From the perspective of a librarian, Peter's main stance was in making responsible and ethical choices in the user's interest. When it comes to access management and privacy, he believed that data must remain under the control of librarians to preserve the trust of students.
Sebastian spoke about the value Semantic Scholar places on privacy and personalization ensuring user activity isn't shared with third parties.
Jisc student partner Ganesh drew on his experience as a library user researching for assignment. He went on to say that accessing so many resources from a single login is great. However, transparency and customization are still an issue and more needs to be done in this area.
The event ended with Emerald Publishing being announced as the winner of the inaugural Best publisher UX award 2020. The Emerald Insight platform ensures research that benefits society easy to discover for the widest possible audience.
"During these unprecedented times, I think it's important to acknowledge and give thanks to the considerable efforts made by the speakers and all the staff to take the event online at short notice. "The purpose of our conference has always been to bring people together whether you are a librarian, a systems administrator, publisher or technical vendor. "So many organisations have switched to digital access. The question is how we can quickly unpack the complexities of delivering digital information." "As we look to the future and the difficulties we face, I hope all the attendees will have left the day with learnings about how we can all engage and access digital resources, wherever we are."
Watch the recording
All of the sessions from the conference are now available to watch on OpenAthens YouTube channel and from the conference resource hub.
Find out more