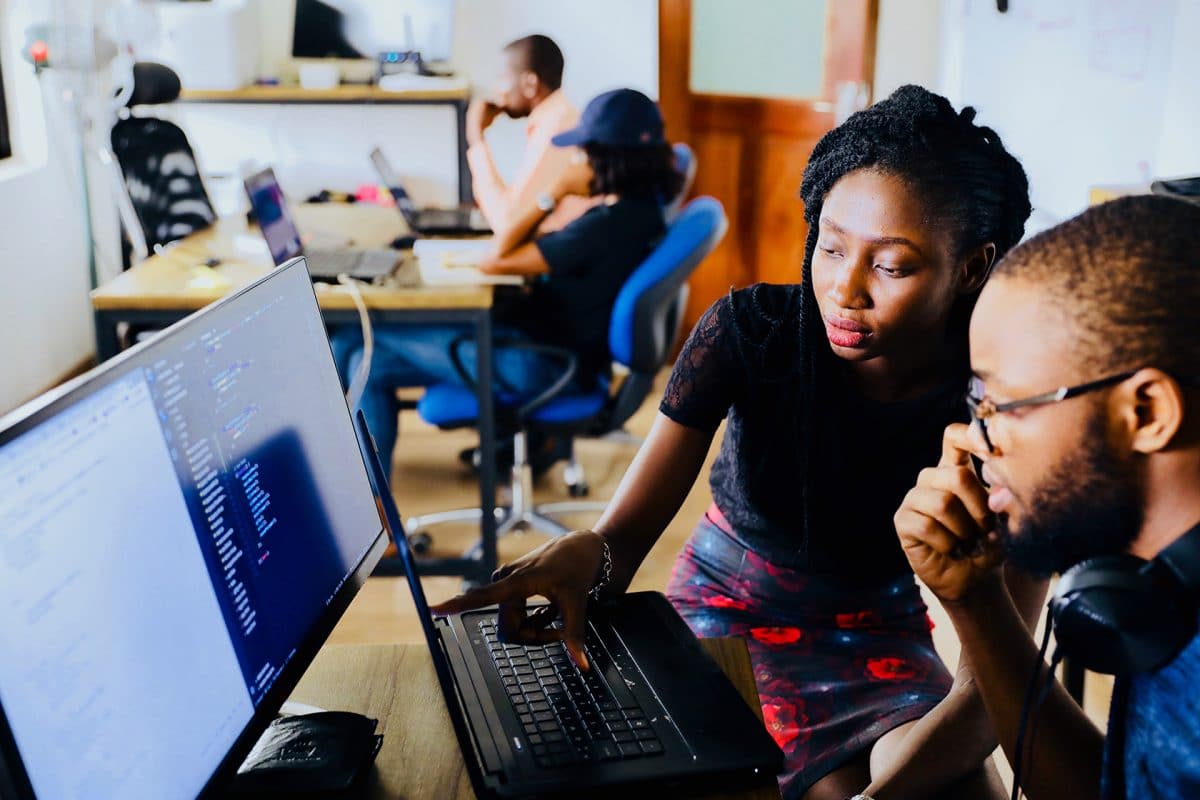 Consistent user experience is essential for research
At OpenAthens we eat, sleep and breathe remote access to online resources. We're on a mission to remove barriers that stop students and researchers doing their best work. Earlier this year, to start more conversations about this, we published our library user experience report. It discusses difficulties researchers in different parts of the world face when looking for online content. And where better to get some new perspectives than Access Lab 2023, our conference for everyone who wants to improve access to knowledge? 
While the report focused on researchers, at Access Lab we looked to librarians and content curators for their thoughts about user experience. We ran two sessions on 'why consistent user experience (UX) is essential for global research, and how to achieve it'. In the first session we heard from UX specialists in the UK and US (representing AMER and EMEA); in the second those in the Asia-Pacific (APAC) region shared their insights.
Remote access can still be tricky
Panelists in the UK and US confirmed what researchers said – library patrons often skip the library portal if it feels clunky and choose 'easier' ways to access resources.
In reality, this isn't easier because there's no consistent journey. It adds friction – and it isn't only librarians who could benefit from dialogue to resolve the issue. A contributor to the first panel remarked that even resource providers who are striving to make their online interfaces intuitive can wrongly imagine there's a 'happy path' that users always take to their content. Usually, it's more complicated.
Across the globe in the APAC region the problem feels more acute. During the COVID pandemic, libraries (notably in China) struggled to give students and researchers remote access, and virtual private networks (VPNs) were a go-to quick fix. And although some institutions adopted single sign-on and federated access, the process isn't always without its challenges. For example, we heard about publishers in the region who responded to the change by demanding higher license fees, refusing to renegotiate licenses to take account of actual user numbers, and taking their time over implementation.
So what else did our panelists share?
Librarians are advocating for a better user experience
Librarians are leveraging their specialist knowledge of the research process to act as allies for library users in the quest for simpler remote access. They advocate for the value of seamless access when people work remotely to help people do better work. They're examining user journeys to find ways to streamline them and offering bite-size training and communications that explain what the library platform and single sign-on have to offer. And they're taking practical steps to remove friction – for example by implementing deep linking and encouraging use of plug-ins and browser extensions like Libkey Nomad.
Panelists also said they want to work more closely with resource providers on understanding complex user journeys. They described how this will help to resolve issues that providers can face when they try to implement discovery solutions. Helping providers overcome these will pay dividends for library users – and make it harder for any publishers inclined to drag their feet on UX.
Above all, librarians know their patrons want discovery and access solutions that are consistent and intuitive. They want the features patrons use most to be prominent and they don't want to be distracted by options they'll rarely use, or don't understand. At its simplest, they want remote access that's achievable without disrupting their train of thought.
And of course, they value user privacy. So panelists from different regions told us they're thinking about the tension between the convenience of personalized features and the importance of user privacy. Librarians are having conversations with resource providers about what needs to be shared and what must be anonymized; at the same time, they're educating users about data-sharing and how the library's discovery services can keep their personal information safe.