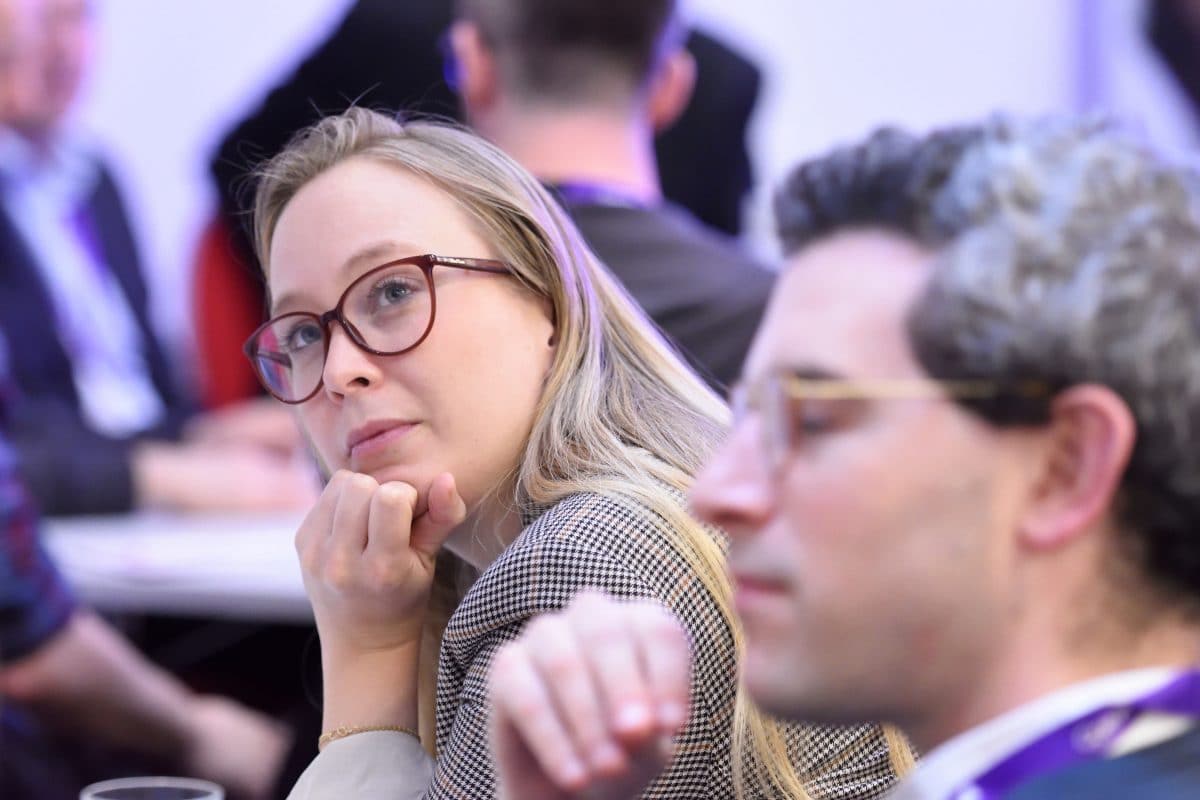 Access Lab 2021 conference line up announced
We unveil the details of our annual Access Lab 2021 conference which will take place online, 16-17 March 2021, from 13:00 – 17:00 GMT each day.
The theme for our event is 'Thriving in the (un)usual. Creativity. Agility. Pace'. We decided to host the conference virtually for the second year running. We'll bring together experts from a wide range of sectors including education and research, healthcare, government, charity, publishing and commercial.
We've adapted our two-day event to enable an international audience to participate. It will feature sessions reflecting on the impact the pandemic has had on the industry. Our data and business analyst Andy Anderson will deliver a session considering the question: What did the pandemic do to usage stats?
Access Lab has gained a reputation for showcasing debate and discussion on key industry issues affecting the global publishing and library communities. Many consider our flagship event to be a permanent fixture in the information industry calendar.
Opening keynote by NHS Digital
Many countries' healthcare systems being under the world spotlight in 2021 as they have faced the challenge of the pandemic. Darren Hutton, product owner – NHS login, NHS Digital will deliver our Access Lab 2021 conference opening keynote address.
Panel debate on the digital divide
Our debate-based sessions are always a conference highlight. The schedule for 2021 includes a discussion under the title: 'Crossing the digital divide through collaboration'. Liz Sayce OBE, visiting senior fellow at London School of Economics and former CEO of Disability Rights UK will chair the panel debate. Liz will be joined by assistant librarian, University of East London, Naomi Smith; vice provost and vice president for enrolment management and student success, Georgia State University, Professor Timothy Trenic alongside additional panelists.
Other confirmed sessions include:
The future of the modern library: 'Delivering library services at the point of need'. Matt Hayes, managing director, Lean Library and Matthew Smith, Academic Engagement Librarian at University of East Anglia.
Closing keynote on 16 March: 'Using data to engage with your user communities.' Lettie Conrad, Scholarly Kitchen chef and publishing & Product R&D consultant, LYC Consulting.
Opening plenary on 17 March: 'Lifting the lid: achieving trust and trustworthiness when working with learner data'. Chris Thomson, subject specialist – digital practice at Jisc.
Delegates will also have the opportunity to gain insight through case studies from our library customers and partners. Speakers from Boston College, Touro University Nevada, and The University of Salford will discuss their own implementation experiences.
UX award winner announcement
We'll announce the winners of the Best publisher UX award 2021 on day one of the event. 2021 will be the second year this award has run and was won last year by Emerald Publishing for its Emerald Insight platform.
"We're very much looking forward to the 2021 Access Lab conference. Our 2020 event was originally going to be 'in person', but once the pandemic hit we quickly changed to an online format. Changing to be completely online held many benefits for attendees and meant people from all over the world could join and participate, share their views and gain insight on the latest industry issues and topics affecting our fast changing sector. With 2020 bringing so much change to everyone we will of course have some elements of the conference focused on the new world post-pandemic. We will also showcase session formats from previous years which we know our delegates have found useful. Notably, case studies and our lively panel debate!"

Discover the programme
Check out the full Access Lab 2021 pregramme and book your ticket!
Find out more