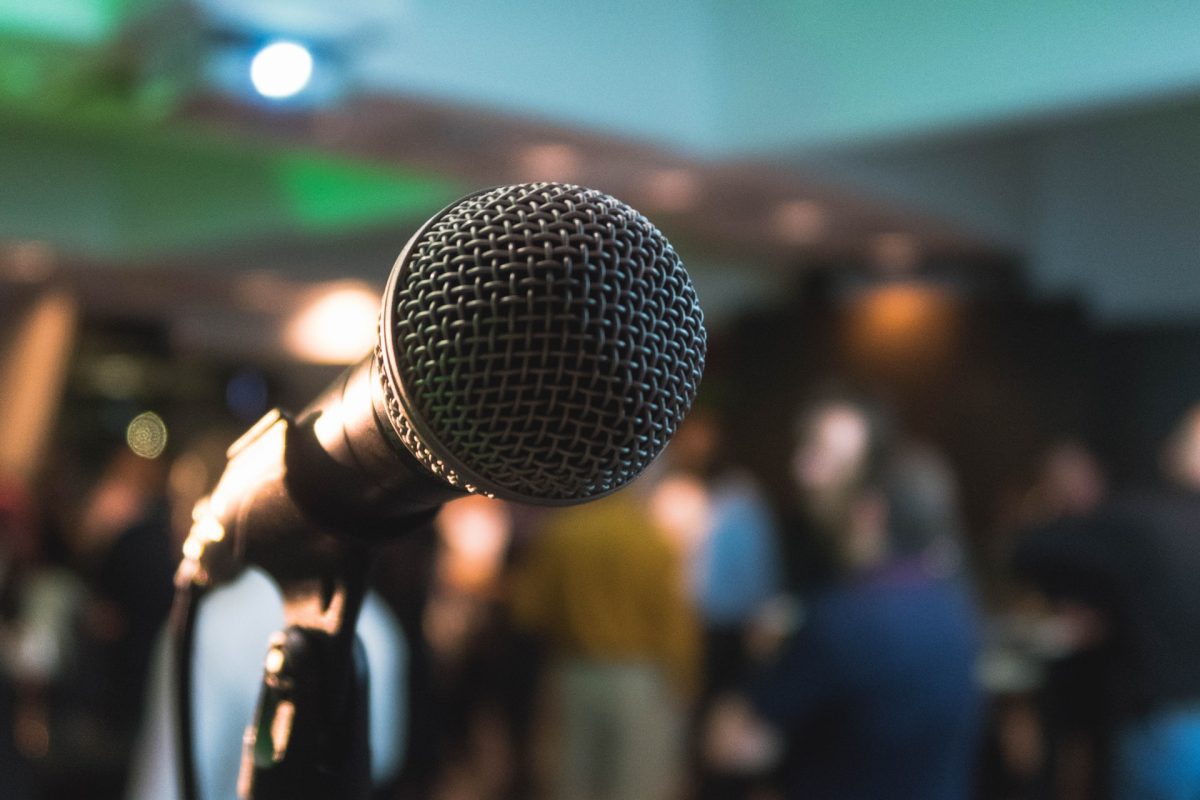 OpenAthens 2019 conference: 'user-centered by design'
Improved user-centered design in digital media and publishing is the key to the industry's future success and to combating piracy, experts speaking at the OpenAthens 2019 conference agreed.
Leading figures in publishing and content management shared insights on how to improve user experience, mitigate piracy and manage consent and privacy at the one-day event entitled 'user-centered by design'.
The conference, organized by identity and access management specialist OpenAthens, saw discussions focused on how the industry must evolve to meet user demand while also protecting valuable content.
Keynote speaker, Dan Ramsden, creative director for user experience architecture at the BBC, explained how every design decision is an opportunity to make things easier or more difficult for users.
He shared his three models for user-centered design and outlined how he led a team of information architects at the BBC to put their audience at the heart of everything they do, making the BBC's tools, content and experiences more meaningful and connected.
Dan was joined at the conference on 19 March at the America Square Conference Centre, London by plenary speaker Russell Palmer, assistant director for support services at GALILEO, the online library portal for more than 2,000 institutions across the state of Georgia in the US.
Russell talked about best practice in balancing the demands of creating a smooth and easy user journey and facilitating access to relevant content with online security and protecting valuable content from abuse.
As GALILEO is currently in the process of implementing OpenAthens' single sign-on software, Russell also discussed the solution provider's commitment to understanding the complexities of the organizations it works for.
Todd Carpenter, executive director at the National Information Standards Organization (NISO), spoke about the findings from the two-year Resource Discovery in the 21st Century (RA21) project pilots to simplify the single sign-on user experience, share recommended practice and future plans to launch an ongoing service to support user identity management and individual access to content.
A panel discussion on 'Piracy as a disruptor for change' featured Duncan Campbell, senior director global sales partnerships at publisher Wiley, Andrew Pitts, co-founder and CEO of Publisher's Solutions International (PSI), Emily Powell, knowledge and information specialist at the College of Policing and Sophia Zeschitz, a post-implementation review and evaluation officer at Devon and Cornwall Police who spoke from a user perspective.
The debate examined the extent to which piracy had been a force for positive innovations such as Netflix and Spotify and is often the result of poor user experience channeling consumers toward easier–to–access illegitimate content.
The panel also acknowledged the difficulty of balancing a business model by which content providers must be paid against users' desire and ability to access free online content.
Speaking from her experience in social sciences academic arena, Sophia highlighted that most end users are not aware of what content is legal or not legal, they simply select the content that is easiest to access and use. She also suggested that researchers – who will rarely (if ever) hold a patent – are limited by gated publishing frameworks which prevent their research reaching as wide an audience as possible to encourage debate and arguably result in their work losing its impact.
Duncan Campbell added that the much-criticized Digital Single Market proposals in Europe were an attempt to revise the legal framework for online platforms and to ensure that content was uploaded with the permission of rightsholders.
Earlier in the day, electronic and data services librarian Samantha Heeson from Leeds Beckett University gave a presentation on how she utilizes OpenAthens' reporting functions to provide library staff and senior managers with detailed reports on resource usage and user engagement to guide budget decisions within the organization.
Representatives from PressReader and EBSCO working with the Queensland public health sector also presented case studies looking at how they managed access to content for their different audiences. Best practice included comprehensive training of relevant staff and users on getting the best value out of online resources, 24/7 support desks and providing remote access via mobile devices.
Johan Tilstra, CEO and co-founder of Lean Library, spoke about how the company's library browser plug-in automates OpenAthens authentication to help both end users and librarians. CILIP's marketing and sales manager Gemma Wood discussed how the organization's community can facilitate knowledge sharing and deliver service improvements, and OpenAthens international sales manager Kieran Prince introduced the organizational discovery tool Wayfinder.
Mike Brooksbank, managing director of OpenAthens who gave welcome and closing addresses at the one-day event, said:
"The digital media and publishing world faces some major challenges as technology and content models rapidly evolve, leaving older business models looking archaic. But we heard some really fascinating ideas about how the industry can embrace these changes to ensure it flourishes for many years to come. There seems to be agreement that developing a seamless user experience which encourages more people to access legitimate and regulated content is the key to this. While enabling easy user access needs to be balanced against protecting that same content from misuse, better technology is opening up new ways of doing this, something we at OpenAthens are constantly working on. As in previous years, we're confident everyone who came to the conference went home with plenty of inspiration and new ideas to think about further."

Catch up on the recordings from the 2019 conference
Visit the conference resource page to find out more about the 2019 conference and to watch the presentations that took place throughout the day. 
Visit the resource page