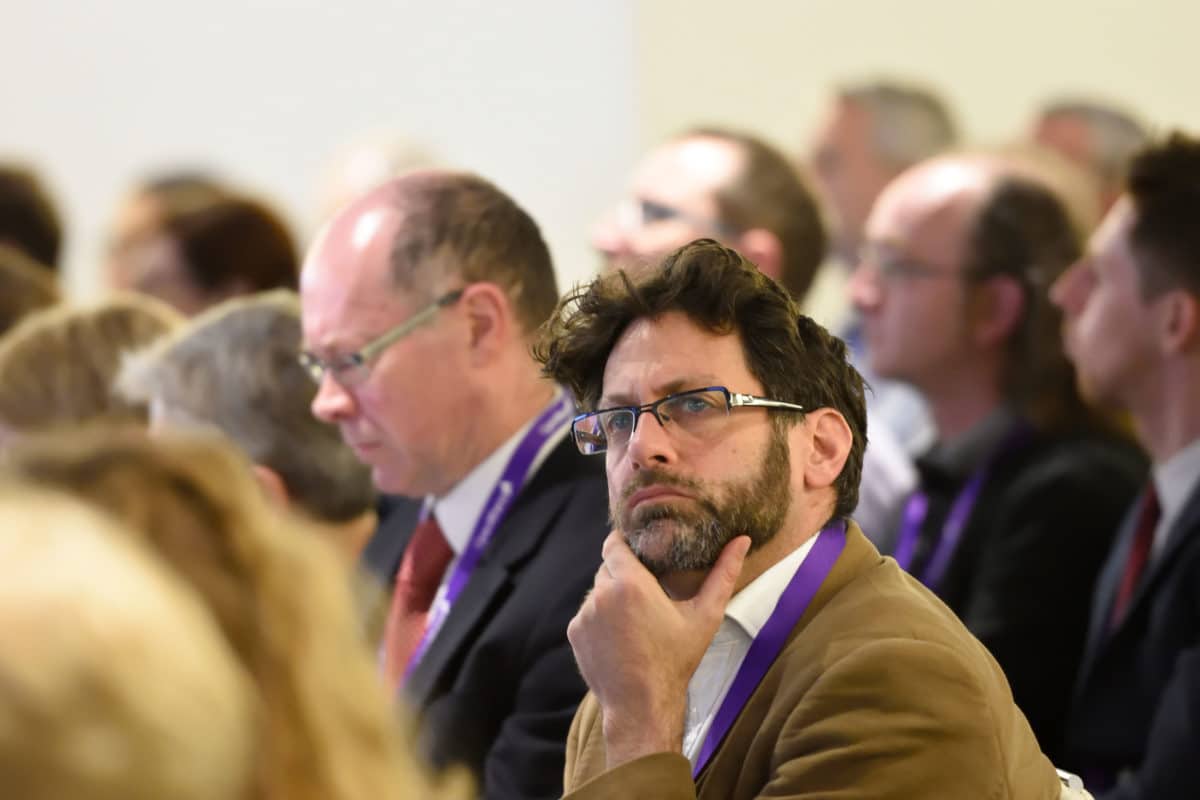 Access Lab is our successful, annual event that attracts participants from diverse sectors of society such as education and research, healthcare, government, publishing and software/technology organizations.
This year's event was our largest yet with more than 500 attendees from 57 countries. Here we bring you some of the highlights from the event.
We kicked off with an opening keynote from our commercial director, Jon Bentley, who provided thought leadership on 'The future of identity – Jisc Lifelong Learning Identity project'.
Jon outlined the need for one single student identity system that allows people in education to carry all their qualifications from different institutions and workplaces on a single centralized system.
He explained that some nations have already made single student identity systems work. In Finland every student is assigned an education ID at an early age. They carry this identification through school, college and post-graduate learning in order to connect the entire learning journey and create a trusted and validated record of all qualifications.
Equally, the Netherlands has developed its own 'eduID' – an identity that students can use at any educational institution before, during, and after their studies.
The UK doesn't currently have a system like this and this results in missed opportunities for all stakeholders across the learning journey.
Dan Mayers, head of product at OpenAthens, continued the day with a look at the future focus for OpenAthens. Our product strategy is to simplify, localize and innovate our products. Dan highlighted the plans for three of our core products: OpenAthens, OpenAthens Federation and MyAthens+ which are designed for our three distinct customer groups: librarians, publishers and learners. However, as he explained, these are not individual siloes but must be meshed to continually improve everyone's access to knowledge.
Matt Olive, customer services manager at OpenAthens followed with a presentation on how we're extending and enhancing customer support in different regions of the world.
Both talks showcased our ongoing commitment to better our services, provide the best customer experience and ensure swift access to specialized support. With this in mind, Matt announced the news that we will be expanding our customer support team in the Asia-Pacific region.
Best publisher user experience
A highlight of Access Lab is our winner announcement of the Best publisher user experience award. The award puts the spotlight on publishers that strive to put users at the heart of their service design.
Our 2022 panel of esteemed judges selected De Gruyter as this year's winner for showcasing impressive results from its collaboration with technology partner 67 Bricks. De Gruyter demonstrated a user-centric approach and went to great lengths to improve user journey and overall experience.
The impact of cookie privacy changes on identity services
The final session of the day showcased an insightful debate featuring Heather Flanagan, principal at Spherical Cow Consulting and Adam Snook, technical consultant at OpenAthens.
Drawing on their experience, they outlined current and upcoming updates to cookies and the impacts on federated identity. Adam also explained the implications for OpenAthens' services and how organizations can prepare for the expected changes.
Every year our partners and clients bring fascinating discussions and topics to the table, making Access Lab a truly unique event.
Contributors this year included case studies from Matt Hayes, managing director at Lean Library, Alexis Soard, associate university librarian, systems & operations at the University of Phoenix and Rui Francisco, director of software services for Europe, Israel, Latin America and Central Asia at EBSCO.
Furthermore, the Open Access sessions hosted three insightful talks that highlighted important industry topics such as funding models, heightened budget pressures and discovery services for accessing global open access literature.
We have already started preparing for Access Lab 2023 and are receiving support from our community of customers worldwide to build next year's program. Looking back at the event Jon Bentley noted: "It's great to see a growing number of varied and engaged attendees every year. Access Lab 2022 has been no exception! We're looking forward to welcoming people back next year with a community-driven program".